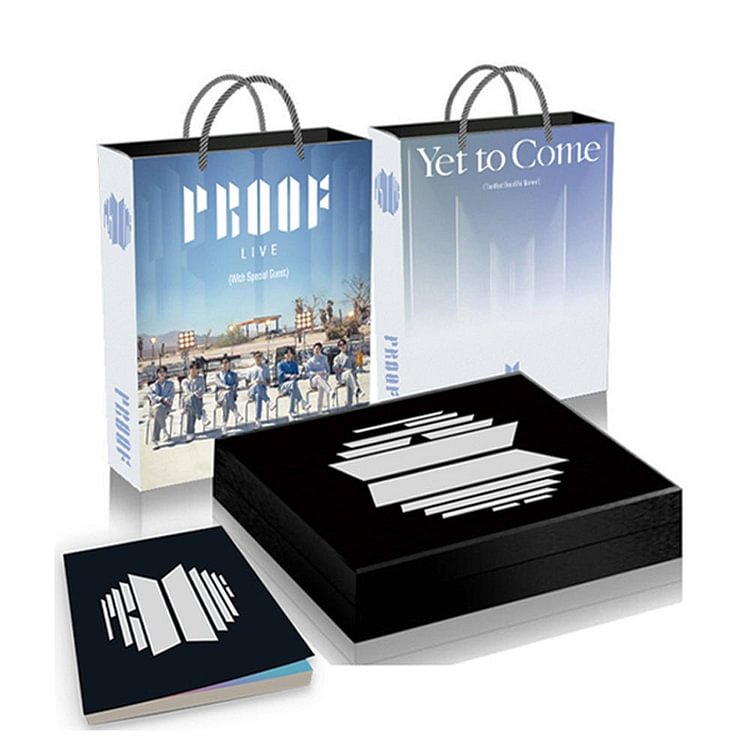 THE PROOF ARMY BOX IS HERE!  🖤
(SPECIAL EDITION)

Do you want all your favorite "PROOF" merch in one special box? Filled with over 24 special limited edition items!🥺

Our ARMY BOXES are the most cost-effective way to make sure that you're not missing out on new BTS merch!
LIMITED STOCK AVAILABLE! AVAILABLE FOR A LIMITED TIME ONLY!

WHAT'S IN THE BOX?
1. BTS EXCLUSIVE ARMY BOX
2. BTS EXCLUSIVE GIFT BAG
3. BTS MAGAZINE ( 2 STYLES )
4. BTS MV DISK
5. BTS SIGNATURE CARD (8 CARDS)
6. BTS ALBUM CARD
7. BTS ARMY EXCLUSIVE FAN CLOTH
8. BTS HD POSTER (30 POSTERS)
9. BTS COLLECTIVE BOOKMARK (8 BOOKMARKS)
10. BTS SIGNATURE PHOTO (8 PHOTOS)
11. BTS GIFT CARD (8 CARDS)
12. BTS LOMO CARDS (30CARDS)
13. BTS CRYSTAL CARD
14. BTS EXCLUSIVE BADGES
15. BTS MIRROR
16. BTS MEMBERS STANDING PLATE (SPECIAL GIFTS)
17. BTS KEYRING
18. BTS SMALL COLLECTION CARD (30 CARDS)
19. BTS STICKER 360 PIECES
20. BTS PEN
21. BTS PHONE RING
22. BTS POSTCARD (30 POSTCARDS)
23. BTS TAPE
24. BTS BRACELETS
A perfect gift for an ARMY friend, or treat yourself and buy it for yourself! 🖤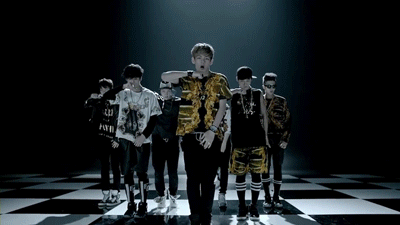 *Please note that stock for this product is very limited, so orders will work on a first-come, first-serve basis. Please allow 2-3 weeks for delivery due to the high demand for this item!